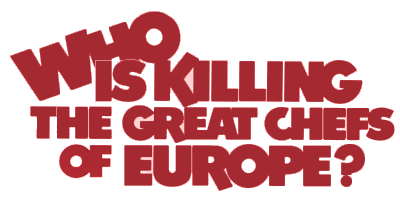 Who Is Killing the Great Chefs of Europe? (1978) [American]
a.k.a.: Too Many Chefs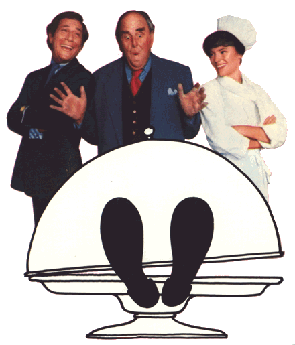 Jacqueline plays "Natasha", a world-class pastry chef, in this enjoyable comedy. When various other chefs are bumped-off, one-by-one, both she and her ex-husband, "Robby" (a fast-food entrepeneur, played by George Segal) fall under suspicion. The movie was filmed in London, Paris, and Venice.
Jacqueline received a Golden Globe nomination as "Best Actress in a Comedy or Musical" for her performance in this film (she was also nominated for "Under the Volcano"). She has done very well in comedies ("High Season", "Scenes from the Class Struggle in Beverly Hills"), and I would like to see her do more. Robert Morley (as "Max", the great connoisseur and food writer) was also nominated for a Golden Globe, as Best Supporting Actor.
The screenplay by Peter Stone was based on a novel entitled "Someone is Killing the Great Chefs of Europe" (by Nan and Ivan Lyons); that was going to be the name of the movie, too. Promotional material was printed up with that title. Then Farrah Fawcett's movie (her first starring role, post-"Angels") was released with the title "Somebody Killed Her Husband". So the title of Jacqueline's movie was changed to avoid confusion.
"Who is Killing..." was directed by Ted Kotcheff. The music was done by Henry Mancini, who also scored "The Thief Who Came to Dinner".
"Who is Killing the Great Chefs of Europe?" has been released on video.