Two For the Road (1967) [British]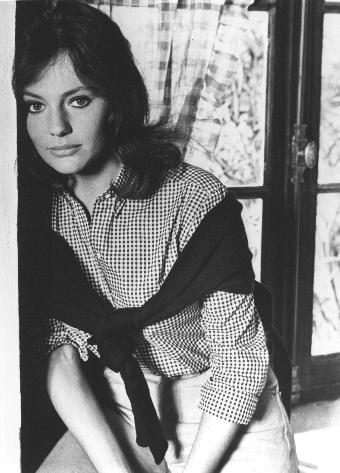 Jacqueline plays "Jackie" (cf. "Cul-de-Sac"). First substantial role for Jacqueline; she plays the girl who almost takes a trip with Albert Finney, instead of Audrey Hepburn. Directed by Stanley Donen. Jacqueline later appeared with Finney in "Murder on the Orient Express", and starred with him in "Under the Volcano".
Jacqueline said: What I remember most about that movie is the food! I know it seems I'm obsessed with the stuff, but I swear it was fabulous.
We were in the South of France and the French, who are very civilised in these matters, had installed huge tables beneath the trees where we'd sit down, as God intended, to eat. There was wine for whoever fancied it and it wasn't so much a lunch break, but more like a picnic in the countryside with friends. [Hello!, #248, 1993.]
"Two For the Road" is available on video (including a widescreen laserdisc edition).