Secret World (1969) [French]
a.k.a.: L'Echelle Blanche ("The White Ladder")
a.k.a.: La Promesse
Jacqueline plays a blonde. There seems to be some confusion in some references, because of the several names this film is known by. Thanks to an Italian fan, I now have a copy (dubbed in Italian).
"Secret World" is not available on video. FXM is showing it in December, 2002.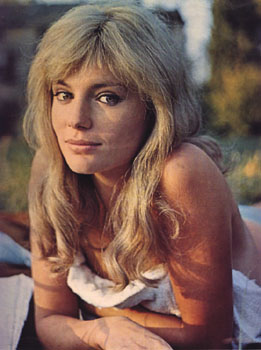 Jacqueline as a blonde in "Secret World".