La Maison de Jade (1988) [French]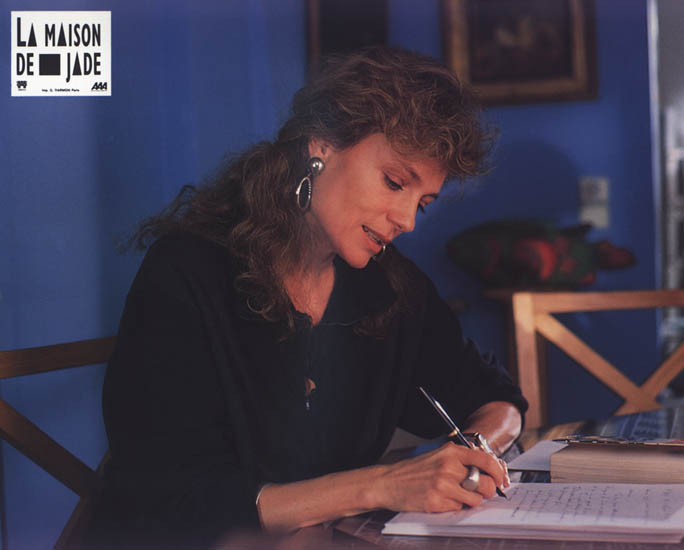 Unfortunately, I know very little about this movie. It was never released in the US. I do have some French lobby cards from it. Jacqueline was romantically involved with her co-star, Vincent Pérez, for sometime after making this movie.
"La Maison de Jade" means "The House of Jade". It was directed by Nadine Trintignant (who co-wrote the script).
"La Maison de Jade" is not available on video (except maybe in France).
According to one person, the title "Amoureuse" apparently was used during production or pre-production; I haven't been able to confirm this.